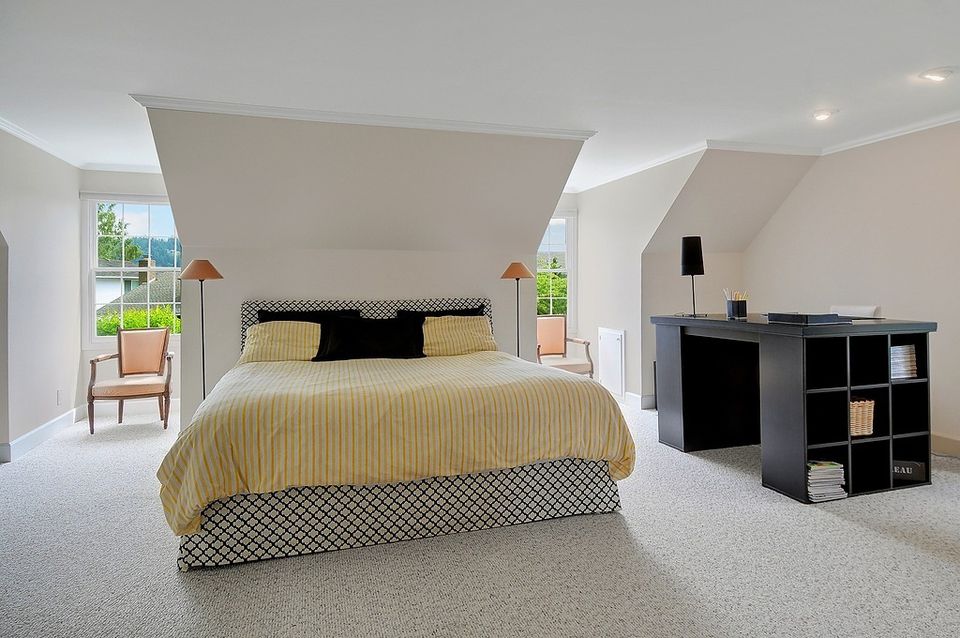 The look of your bed has as much to do with its comfort as the feel of it. When your bed looks inviting and clean you get a restful night of cozy sleep. When your bed is a mess, it's not as comfortable and can lead to restless nights. One of the key tips for improving the look of your bed is utilizing a bed skirt. Let's take a look at the top tips for buying bed sheets that will ensure you always pick the perfect one.
The first attribute you must consider for obtaining the perfect bed skirt is its size. If your skirt is too big or too small, it can make your entire bed look messy. You should take the time to measure out the distance from the top of the box spring to the floor. This will ensure you have the exact specifications for choosing the ideal skirt length. If you tend to store items underneath your bed that you would like to keep out of view, then you should invest in a bed skirt that is an additional inch or two longer than your initial measurement.
The next attribute you should consider is the style of the bed skirt. There are various styles that are available which can fit the type of look you are going for with your bedroom. Some examples include tailored, ruffled, eyelet, and pleated skirts. Those who are going for more of a modern look should opt for the tailored shirts as they provide more of a sleek look. On the contrary, those opting for more of a traditional flavor should go with tiered ruffled skirts.
Once you decide the length and the style of the skirt, it's time to decide on the color. Skirts, just like sheets, come in a variety of different colors and patterns to fit your tastes. One major factor to consider when opting for lighter colors, such as white, is the material the actual box spring is made out of. If your box spring is a darker color, then your skirt should be darker. If you were to use a white skirt, then the darker color box spring will be able to show right through. You should keep the box spring color in mind when opting for the color of the skirt.
Lastly, you need to consider the material you want to use for the skirt. This is up to personal preference and usability. For those who are dealing with a darker box spring, you can utilize heavier material to help cover that darker color if you want to use a lighter color skirt. The material of the skirt will determine how you must wash the skirt. Fabrics that are easier to wash, such as cotton or linen, maybe an ideal option for many. If you are interested in easy care sheets, be sure to hop over to these guys.
Increasing the look of your bedroom is as simple as adding a bed skirt. You can transform your room to a place that you enjoy relaxing in and even start utilizing underneath your bed to store items out of view. We encourage you to follow the great tips outlined above so that you can ensure you're happy with your next bed skirt purchase.